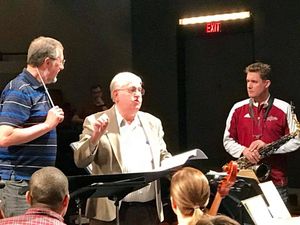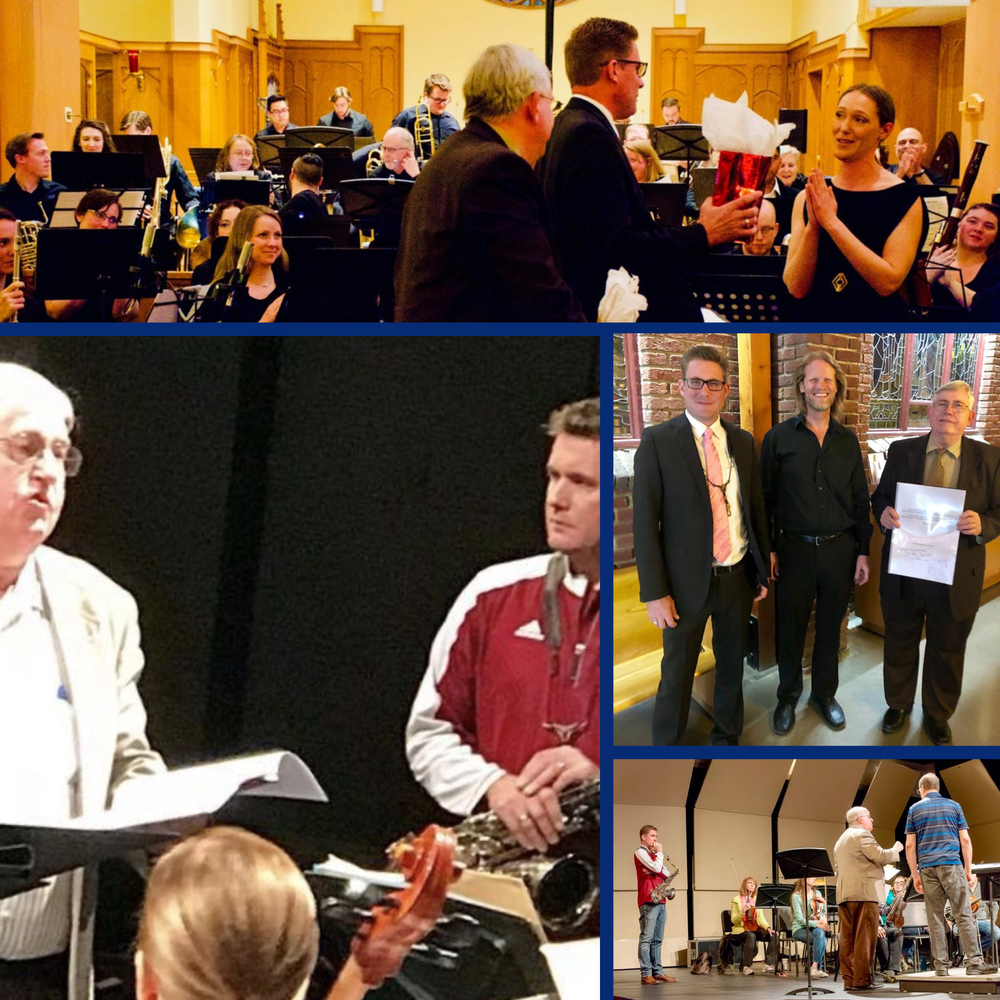 Fanfare magazine
Interview with david DeBoor canfield
Please click HERE for the full interview with David Canfield that was published in late 2019 by Fanfare Magazine.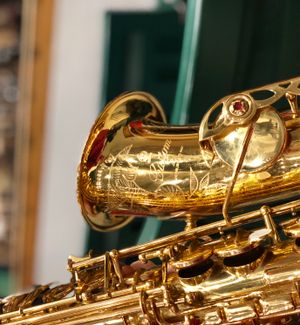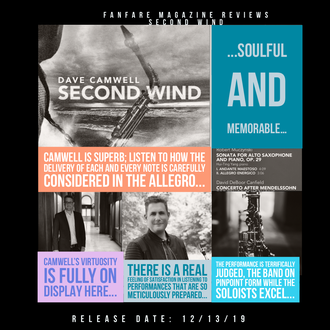 Fanfare Magazine
Raymond Tuttle
An interesting, wide-ranging program from a masterful saxophonist.

Camwell's mellifluous tone makes the central Largo of Vivaldi's concerto especially delightful. 

I think any saxophonist would be inspired by it, and would benefit by following Dr. Camwell's example.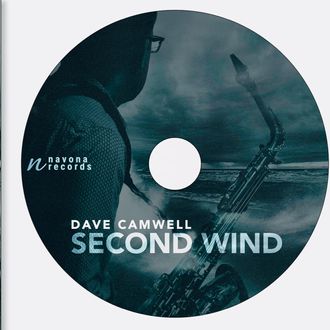 NACWPI Journal, Volume 67, Issue 2, Spring 2020
Jeremy Koch - principal saxophonist of The United States Air Force Band
…Dave Camwell successfully demonstrates his adaptable musical dexterity in this cornucopia of thoughtful programming, partnered with world-class chamber soloists and commendable ensemble performance. This recording delightfully pays homage to compositional masters that never had the opportunity to write for such an expressive instrument, while giving renewed energy to saxophone standards and improvisatory inspired works. 

…these (Bach, Handel, Vivaldi) arrangements are a welcome example of baroque stylings, full of imaginative ornamented improvisatory elements, exhibiting Camwell's warm sound and penchant for clear, intentional phrasing.

…this recording showcases Camwell's versatility; he is not only a master of styles, comfortable in many genres, but is also an accomplished arranger and improvisor.

The Muczynski Sonata's Allegro energico is an exciting, rhythmic, and percussive powerhouse that showcases the performer's technical prowess and altissimo control. There are countless recordings and performances where saxophonists too often cross into an overtly aggressive interpretation, but Camwell, restrained and controlled, delivers a very exciting presentation, easily vacillating between opposing motivic characters.

The delicate playing between the flute, saxophone, and piano create an expressive dialogue, presenting a clear, intimate tribute that is perfectly balanced and sets the standard for this unique chamber work (Koechlin Epitaphe).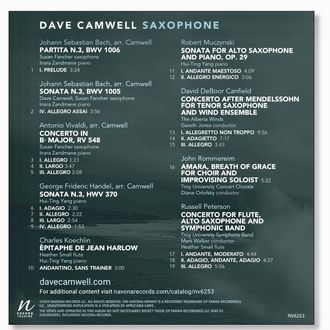 thesaxophonist.org Jan/Feb 2020
Jordan VanHemert
Released in 2019, this album is another strong addition to the realm of saxophone recordings that showcases the versatility upon which he has built his career as a world-renowned artist.

Camwell's performance of the very familiar Muczynski Sonata for Alto Saxophone and Piano is captivating in his bold phrasing choices. He lends his voice to this classic piece of saxophone repertoire, and the result is a recording full of subtleties that will inform the interpretation of any saxophonist studying this work. Of particular note is his delicacy in the altissimo register passages. 

Camwell's lyrical phrases weave in and out of Dr. Hui-Ting Yang's moving lines sublimely. 

The effortless blend of the two saxophonists and the resonant quality of their tones is a perfect match for the velocity of this composition. The excitement and energy jumps through the speakers; the vibrancy of the interpretation makes the listener feel as though they are listening to a pristine live performance of the work. The secondary lines composed by Camwell in BWV 1005 are a brilliant addition and yet another publication that the saxophone community is sure to love.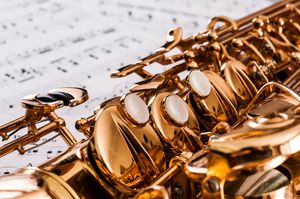 Fanfare Magazine
Colin Clarke
...Dave Camwell offers a slightly different focus, sax or two saxes with piano, the first piece heard in Schumann's arrangement with piano with added lines by Camwell, the second in the Schumann but with lines from BWV29. It all works brilliantly…

...there is a real feeling of satisfaction in listening to performances that are so meticulously prepared. In the arrangement from the Bach Violin Sonata, the two saxes chase each other like cat and mouse...

Camwell is superb; listen to how the delivery of each and every note is carefully considered in the Allegro. 

Camwell's virtuosity is fully on display here.

This is warm, engaging music whose gentle undermining of the original enables the music to veer off in all sorts of stimulating directions…

The performance is terrifically judged, the band on pinpoint form while the soloists excel.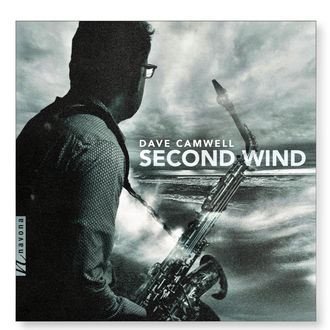 American Record guide March/April 2020
Hanudel
...Camwell leads with a 

pleasant

 timbre and superb technique; and his guests bring equal skill and expertise. 
...the readings have vigor and phrasing. 
...the Canfield should join the Muczynski as a repertoire staple.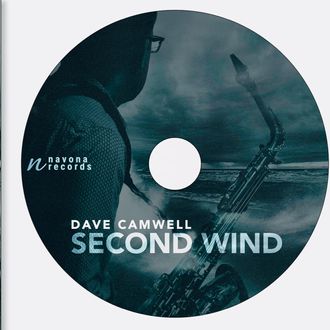 thewholenote.com
Ted Parkinson
Camwell shows his mastery of many forms with the other pieces, including Robert Muczynski's 

Sonata for Alto Saxophone and Piano, Op.29

. Throughout the two movements,

Andante Maestoso

and

Allegro Energico

, he combines a muscular technique with a light and effervescent sound through the entire range of the instrument, including altissimo passages. 

The players' bright sound and clean articulation show how well-suited the saxophone is for Baroque music.

   

The variety of music from different centuries, and with such diverse instrumentation, makes this album a real saxophone tour de force!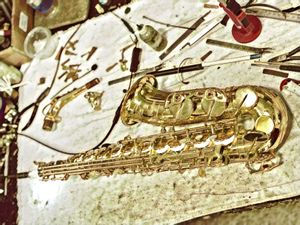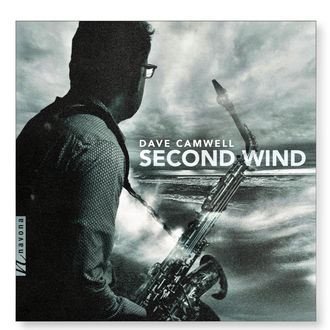 Saxophone Academy Podcast
Dr. Wally Wallace
Beautiful and great arrangements...

A really lovely recording to listen to...

Very listenable...really pretty...

Camwell's tenor playing is really lovely on this CD…

Dave Camwell - good guy, great playing!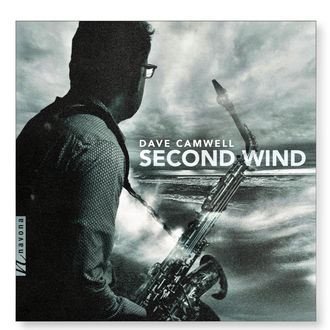 Take Effect Reviews
Camwell brings flawless arrangements here, where classical and jazz ideas come together with meticulousness and timelessness.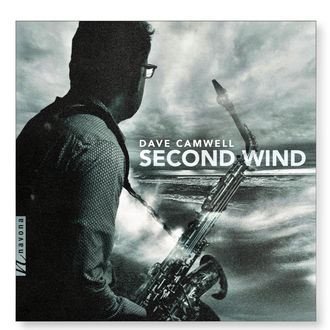 Fanfare Magazine
Huntley Dent
...Camwell's upper register sounds almost flute-like, and he's so delicate and smooth in fast passagework…

...soulful and memorable…

...Camwell has put considerable thought into the program, and there was more than a little work involved in gathering not just other instrumentalists but a chorus and two wind bands, to which one can add the additional work of arranging the Baroque pieces. It all came together in a rewarding CD that I found delightful from first to last. 

A varied and delightful program with broad appeal and real entertainment value.